Back To Our Services
Home security shouldn't be a problem for you, once you decide to contact our professional team at "Locksmith Roselle". We specialize in residential services and that's why our professionals can help and support you. With our services, we make sure security is ensured at your home and you are hardly concerned with burglaries. There are always ways to keep intruders out and our team can offer some splendid ideas, install new deadbolts, take care of lock problems and give you the best advice. For everything you need and is related to home locks and keys, security issues and uncertainties, you can turn to our professionals.
With years in the residential locksmith domain, our experience is your asset. You can gain from our knowledge by learning the best ways to avoid intrusions and secure your house properly whether you own a huge single family house, a loft or an apartment. Our staff is here to suggest security door locks, install them, take care of urgent issues and help you discover what your own home needs.
Home lock services are our specialty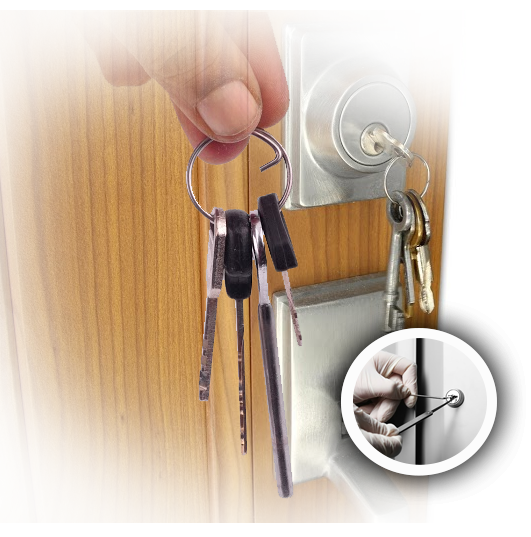 What's essential is that Locksmith Roselle can help you anytime you need professional assistance. Our technicians are expert residential lock installation specialists who offer their service at your own convenient time. We install locks on windows, doors, sliding and French doors, cabinets and mailboxes. If you want to install a safe, replace a couple of locks or simply rekey them, send us a message. Improving security doesn't have to be hard! You just need good advisors, professionals who can really assist you, trained installers and honest answers. These are a few of the things our company offers!
With locks being damaged and lost house keys being a main issue for hundreds of people daily, our company guarantees immediate assistance when such urgent problems emerge. Our residential locksmith mobile team is well-equipped, knowledgeable and ready to take action when the key is broken in the lock, the cylinder is damaged, there was a break-in at your apartment, or one of the deadbolts is not properly aligned. When such threatening problems make your life difficult or jeopardize your security, our technicians intervene and take care of any issue.
We provide emergency home lock repair, change and rekeying, replace & extract keys, open stuck locks and offer our assistance in any way possible so that our customer will soon feel secure again. Our assistance is immediate, our services are valuable, our technicians are skilled and our company is an experienced & reliable lock service provider that can help you anytime. Do contact us if you want more information about our home services.
Back To Our Services